Remember that quitting a race means your progress in that specific race will not be saved. If you decide to quit, you need to start the race again.
The encircled visuals below shows a detailed guide on how you can " Exit / Quit" an ongoing race.
Follow these steps:

1. Pause the Game: Look for the pause button, it is located in the top right corner of the screen. Tap or click on it to pause the race.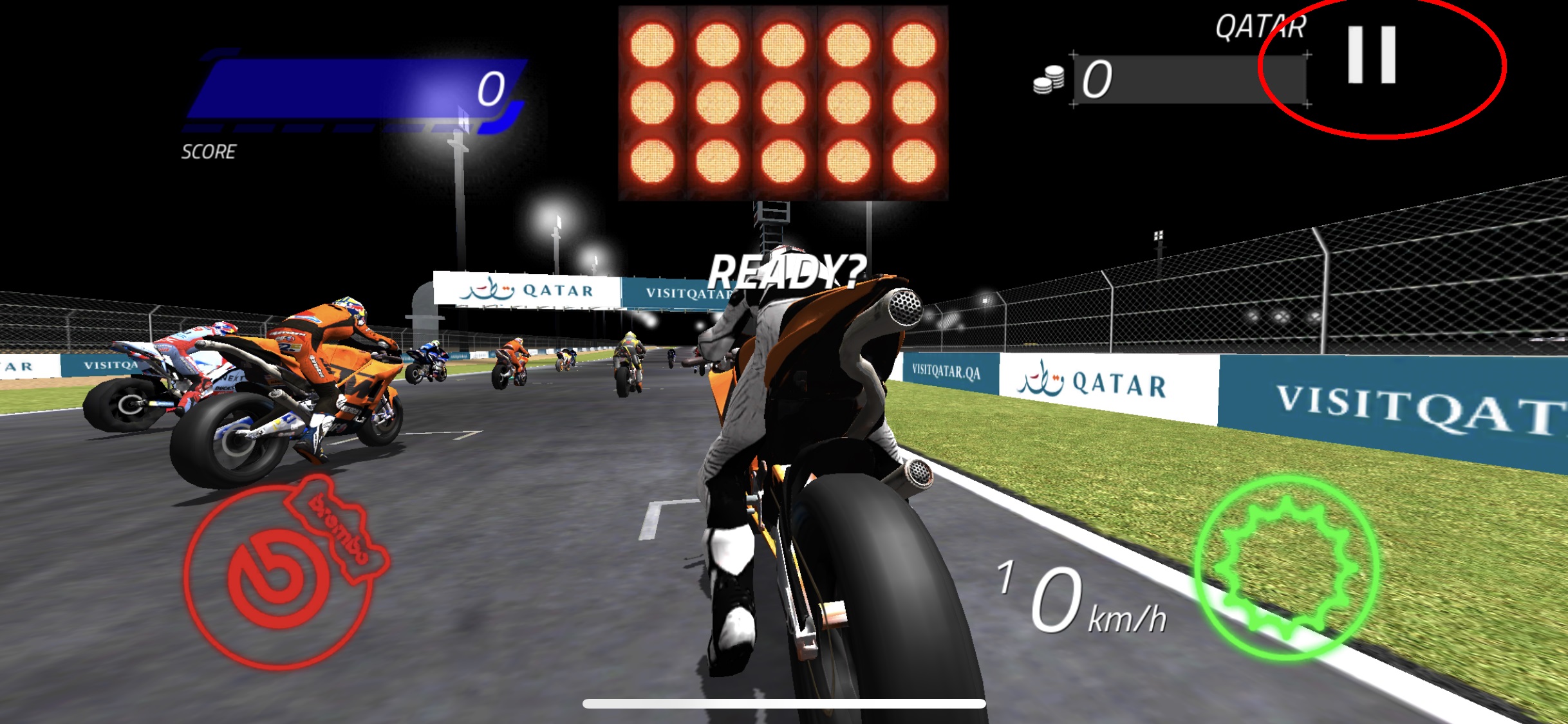 2. Access the Menu: Once the game is paused, a menu will appear on the screen. Select "QUIT" .
3. Confirm Your Decision: After selecting the quit option, a confirmation prompt will appear to ensure you want to exit the race. Read the prompt carefully and confirm your decision to quit the race.